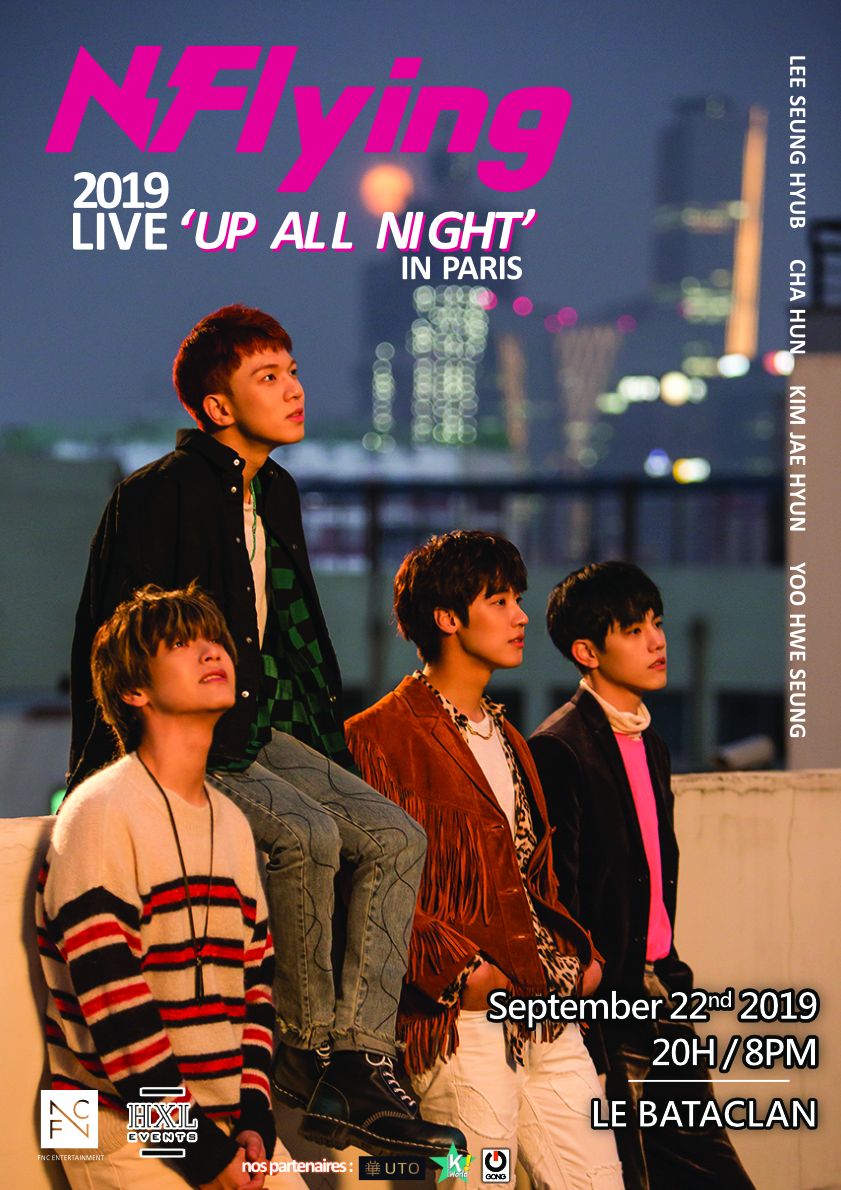 안녕하세요.
FNC ENTERTAINMENT 입니다.
엔플라잉이 2019년 9월 22일 프랑스 파리의 LE BATACLAN에서 첫 번째 단독 콘서트를 개최 할 예정입니다.
자세한 사항은 추후 안내 드리겠습니다.
많은 관심 부탁 드립니다.
감사합니다.
Hello.
This is FNC ENTERTAINMENT.
N.Flying will be holding their 1st concert in LE BATACLAN, Paris, France on 22nd September, 2019.
More detailed information will be announced shortly.
Please show your interest and support.
Thank you.